Since the 1830s the place where you now find Dalsland Center has been a place for manufacturing industry. It has been used a an ironworks, a pulp factory and finally a paper mill, which closed in 1974. Dalslands kanal was important for transporting material to, and goods from, the industries.
In 1982 County Dalsland received an invitation from Stockholm to come to Skansen to show music, art, crafts, industrial products and other things during a week. The week was a great success, and the artifacts produced for this week was placed in the then empty faclities next to the lock gates area in Håverud. Dalsland Center was born and for many years it existed as an industrial exhibition, a show case where enterprises in Dalsland could show their activities.
Since 2011 Dalsland Center is owned by the council of Mellerud municipality, who runs the tourist information centre and the conference and exhibition activities in the facilities.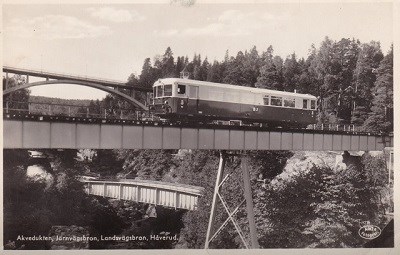 Opening hours
During the summer season 2021 we are open
May 1 - June 20: 10am - 4pm
June 21 - August 31:
Monday - Saturday:  10am - 5pm
Sunday: 11am - 3pm
Midsummer:
June 26 - 28 11am - 3pm
September: Saturdays and Sundays 10 am - 4 pm
Dalsland Center is available for events like trade fairs, conferences and concerts all throughout the year.
Contacts
Dalsland Center
Kanalvägen 4
464 72  Håverud
Sweden
+46 (0)530 18990, 18992